ONLINE REGISTRATION IS NOW OPEN…Click Here
Sold out at 270 booths!!
We're looking forward to our 2014 show on Monday at the Trump Taj Mahal. We understand that there is a lot of news surrounding Atlantic City and the Trump Taj Mahal, but please be assured that this year's show will not be affected.   Plans are made and we are on track for an outstanding event with a Sold Out Exhibit hall and record attendance!   See you in AC next week!  —

Walt Hartl & Mike Benmosche 2014 NRCC Co-Chairpeople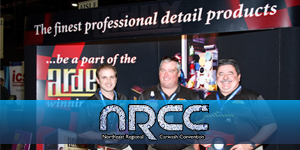 Why Choose the NRCC?

The Northeast Regional Carwash Convention (NRCC) has earned the reputation of  being the premier regional trade show in the industry. Moving into its 25th year, the NRCC consistently delivers the strongest return on investment of any regional show with more than 270 state-of-the-art exhibits and an educational lineup that you can't afford to miss. Thanks to the hard work of the five participating carwash associations, the NRCC is a must-attend event in 2014!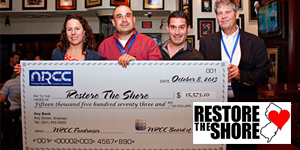 Restore the Shore

 We raised $15,573.10 at our 2013 Opening Night Reception!
Thanks to all who participated.
-NRCC Board of Directors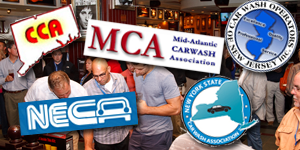 To Learn More About Our Participating Associations Visit

cwonj.com
(Car Wash Operators of New Jersey)
mcacarwash.org
(Mid-Atlantic Carwash Association)
newenglandcarwash.org
(New England Carwash Association)
nyscwa.com
(New York State Car Wash Association)
wewashctcars.com
(Connecticut Carwash Association)
more details
WHAT OTHERS SAY ABOUT US:
I was very pleased with the NRCC Show – the costs to be an exhibitor were very reasonable, attendance was very good, and interest was high – those factors combined made the NRCC Show an excellent value for our company
GREAT JOB with the show. I think it was the best show yet. It felt like the most attended show we have had so far. We were swamped from about 20 minutes after the show started up until the last hour of the 2nd day.
The NRCC has repeatedly been the
#1 Trade Show for generating qualified sales leads in our marketing area.
OUR
2014

 SPONSORS